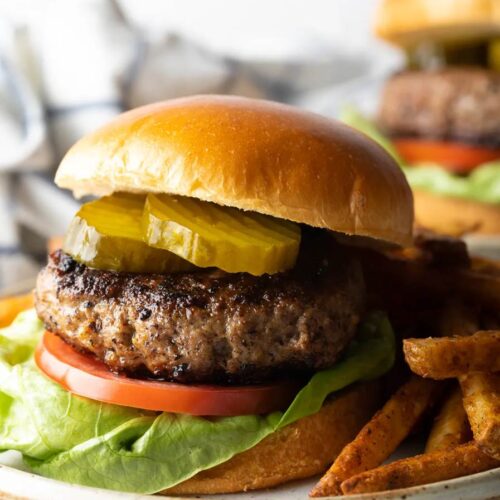 BBQ Cheese Burger
Ingredients
500

g

Ground Beef

4

Slices of cheese (cheddar or American)

4

Bakers Maison Milk Buns/Sesame Seed Milk Buns/Potato Buns

BBQ sauce

Lettuce

Tomato 

Pickles 

Optional

Salt

Black Pepper
Instructions
Preheat your grill to medium-high heat.

Divide the ground beef into 4 equal portions and shape them into patties. Season the patties with salt and black pepper.

Place the patties on the grill and cook for 4-5 minutes on each side, or until they reach your desired level of doneness.

 During the last minute of cooking, place a slice of cheese on top of each patty and let it melt.

 Toast the buns on the grill.

Assemble the burgers by placing each patty on a toasted bun, adding a dollop of BBQ sauce and any additional toppings you desire.