Are you optimising your takeaway business during COVID-19?
Online meal delivery has exploded in recent years, so many restaurants have already adopted a strong takeaway & delivery model.
Below you will find our best advice for running an (even more) successful takeaway business!
Delivery:
– Customers who order through online ordering platforms like Uber Eats, Just Eat, Deliveroo, etc … pay their orders online. If you also have a delivery or catering service, only accept online payment and contactless payment.
– Minimize contact between couriers and customers. Delivery providers have already implemented contactless delivery.
– Consider labeling packages with the time and date of preparation and offering advice, such as instructions for heating or reheating (if applicable) food.
– Transparent communication is essential in situations like the one we are experiencing right now. Let your customers know about the precautions you take to keep them and your employees safe. We advise you to place a banner or section on the homepage of your website or ordering site, detailing your actions, motivations and adjustments regarding COVID-19.
– Simplify the life of your staff by seeking an integration of your POS into your delivery channels. This will speed up preparation, waiting and delivery times, automate your online order flow, and save a lot of time and money.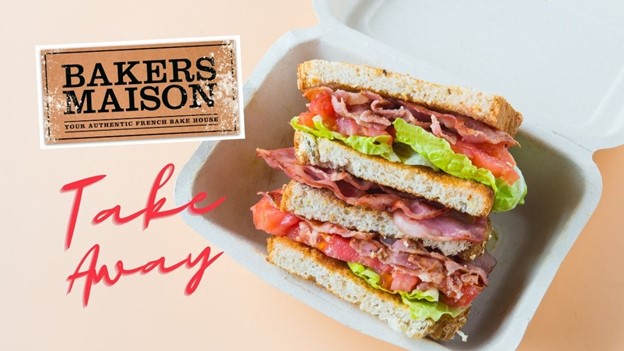 Meal Pick-ups / Takeaway:
– For pick-ups, limit the number of customers inside the restaurant at the same time to ensure social distancing rules. The easiest way to inform about the maximum number of people inside is with a notice or printed leaflet posted at the entrance.
– You could also organize the take-out differently by giving each customer a specific time to collect their meals. Work with approximately 5-10 minute slots for each recovery and communicate clearly on punctuality.
– Long waits are not good for business. It is best to reduce the waiting times for the feel of the pickup so that people can collect their orders as quickly and on time as possible. By setting up an online ordering site integrated with your point of sale system, you can streamline your preparation, waiting and pickup times.
– Make sure your staff have enough disposable gloves and / or masks, and provide bins (which can be closed with a lid) for disposing of gloves and masks after use.
Other good practices
– Don't forget to optimise your menu for delivery (or take out). Since many restaurants work in small teams, offer only a few of the dishes from your regular menu to reduce complexity.
– Make sure that your packaging respects the quality of the food and can withstand possible contamination during transport. If possible, go for a sustainable brand that produces eco-friendly containers.
– Consider offering family meals or even meal kits: larger quantities of pasta sauce, meal packages including starters, sides and desserts, or even ingredients to prepare your most popular dish at home.
– Create cooking videos, showing people in their homes how to cook one of your signature dishes with your new meal kit!
– If it is difficult for you to find specific ingredients – as some of your suppliers may also be affected by the crisis – do not be afraid to adjust your delivery or take out menu on a weekly basis, offering what is at your disposal. Use what you have, including frozen inventory and items in your dry storage area, to keep costs down.
– Make the most of your social media networks. You can post pictures of your meals (delivery), make "stories" about the security measures you take, share all kinds of updates, etc … If you ask your followers to share your motivations or take-out menu and send you photos of their meals at home, a large part of your community will respond.
– Don't be shy about your new take out or delivery service: announce it where and when you can! Setting up localized ads on social media and Google is not difficult and it will create greater awareness which also has long term value.
We hope this advice will help you in your business takeaway journey. If you're looking for various breads and burger buns that won't crumble, lose it's shape or get soft and soggy during takeaways and deliveries, feel free to reach out to us at info@bakersmaison.com.au or call 02 8707-7777 and request your samples today!